Authorities are investigating the cause of a fire that broke out in a building at the Bali governor's office complex in Denpasar, Bali, on Tuesday. No injuries or fatalities were reported.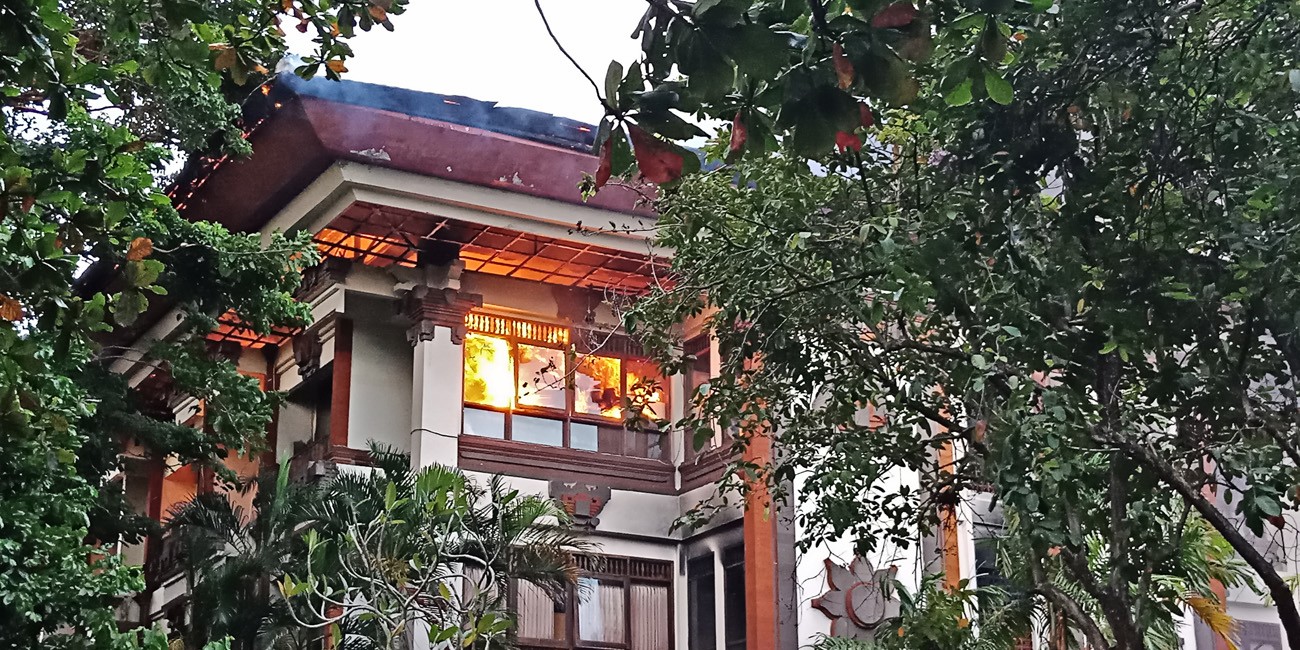 The fire hit the three-story building at around 5:30 p.m., only several minutes after candidates running for the 2018 Bali gubernatorial election took their election numbers in an event held at a building next to where the fire broke out.
Personnel worked hard into the evening to extinguish the fire. The Bali Police deployed their water cannon to stop the fire from spreading further.
Witnesses said the fire started at the second floor of the building, where the legal division office of the Bali provincial administration is located. Governance affairs and public relations departments are also located in the building.
"We don't yet know the cause of the fire. Maybe it was because of an electric short circuit," Bali Governor Made Mangku Pastika said.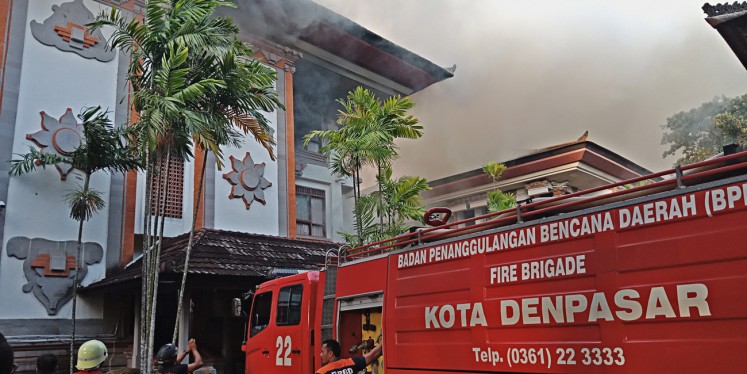 He reassured the public that the fire would not cause problems in the future, although many documents had been destroyed. "We already have archives of the documents at the province's archive agency," he said.