By China Daily
Asia News Network
Beijing
10,849 Viewed
No 10 Thai Airways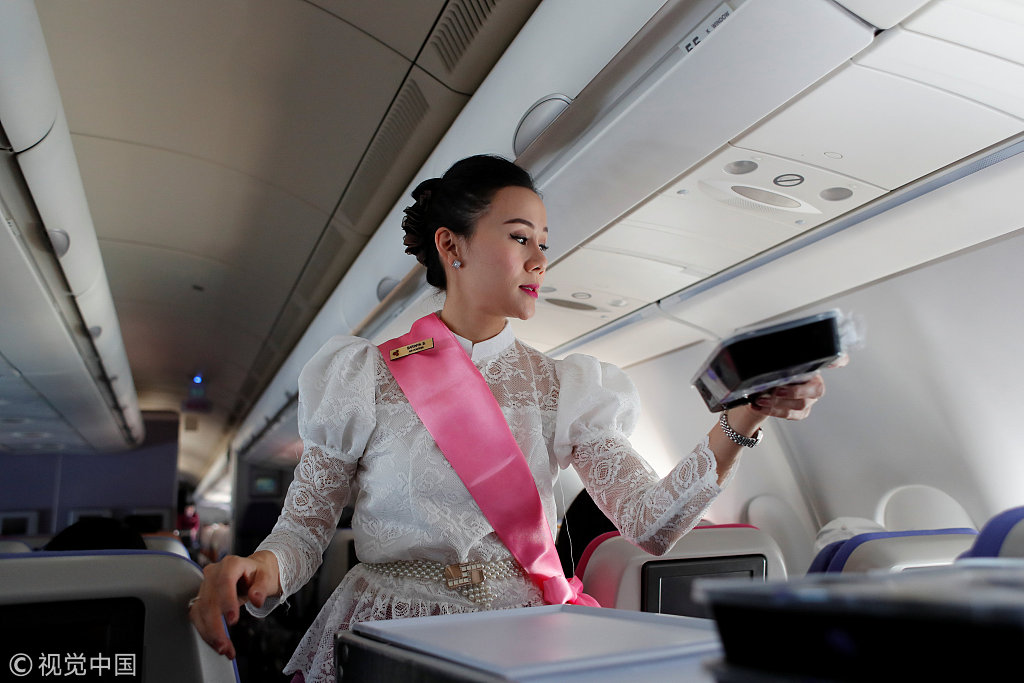 A Thai Airways flight attendant in traditional Thai costume serves passengers, as interest for historical clothing rises within the country, on a flight between Chiang Mai, Thailand and Bangkok, April 6, 2018. [Photo/VCG]
Singapore Airlines was named Airline of the Year at the Skytrax World Airline awards this year, beating last year's champion, Qatar Airways, into second place.
Launched in 1999, the awards are seen as the aviation industry's equivalent of the Oscars and are voted by customers in the global annual airline passenger satisfaction survey conducted by Skytrax, an international air transport rating organization based in the United Kingdom.
The focus of the survey is for customers to make their own personal choices. Customers nominate their favorite airline or airline they consider to be best, and rank their satisfaction on a 1 to 5 scale for aspects of the travel experience, including the airport and onboard services and environment.
Asian and Middle Eastern airlines were predominant in the top 10 list. ANA All Nippon Airways, Emirates and EVA Air took up the third, fourth and fifth spots, respectively, while Cathay Pacific was sixth, Hainan Airlines eighth, Garuda Indonesia ninth and Thai Airways in 10th place.
No 9 Garuda Indonesia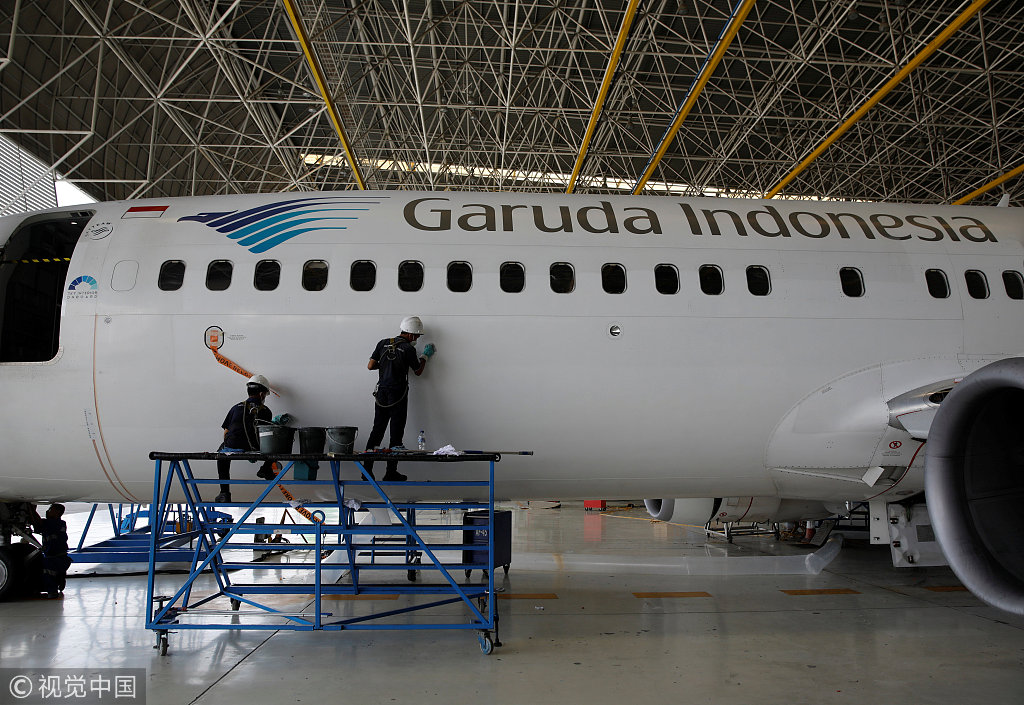 Workers clean a Garuda Indonesia Boeing 737-800 plane in the Garuda Maintenance Facility Aero Asia hangar, at Soekarno-Hatta Airport near Jakarta, Indonesia, Jan 10, 2018. [Photo/VCG]
No 8 Hainan Airlines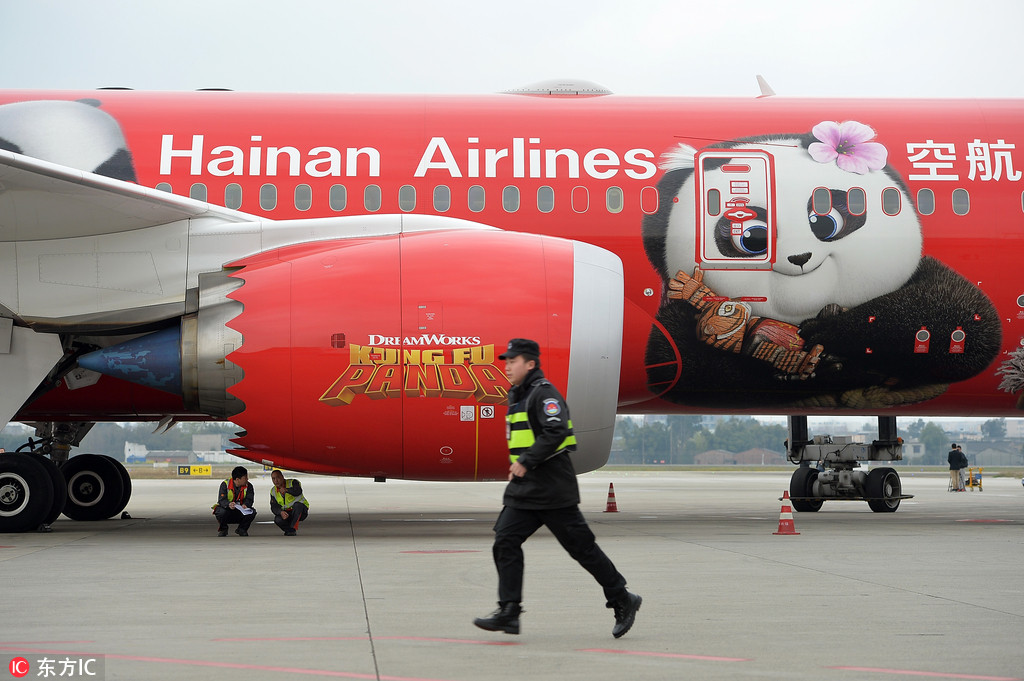 A ground crew member walks past a Boeing 787 Dreamliner painted with a picture of Kung Fu Panda at the Chengdu Shuangliu International Airport in Chengdu, Southwest China's Sichuan province, March 15, 2017. [Photo/IC]
No 7 Lufthansa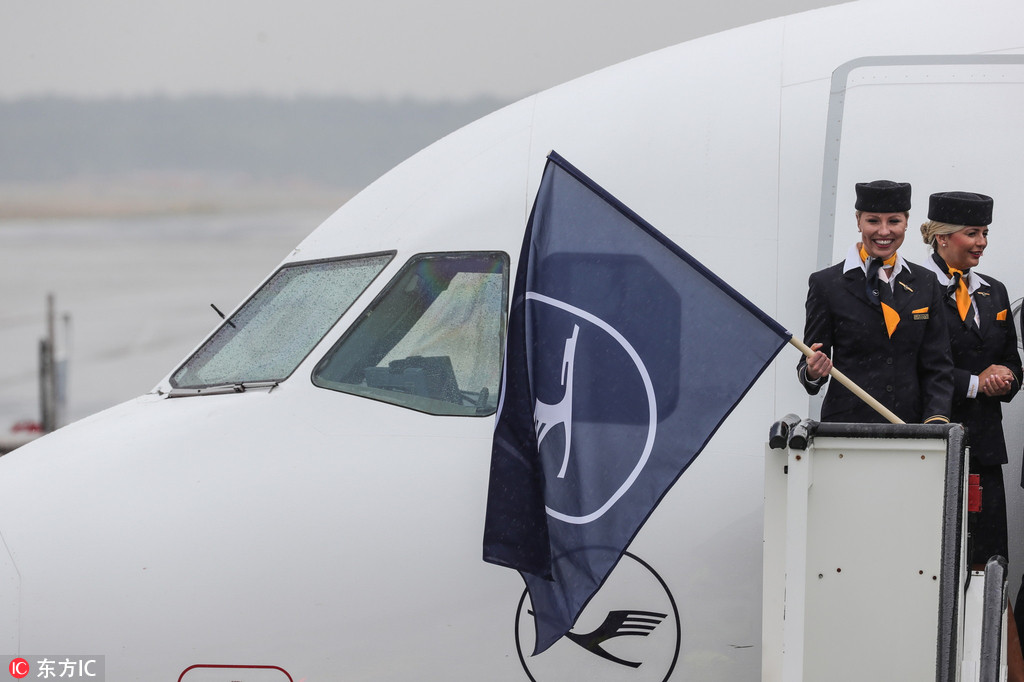 Flight attendants of German airline Lufthansa stand outside an aircraft at Frankfurt International Airport in Frankfurt, June 12, 2018. [Photo/IC]
No 6 Cathay Pacific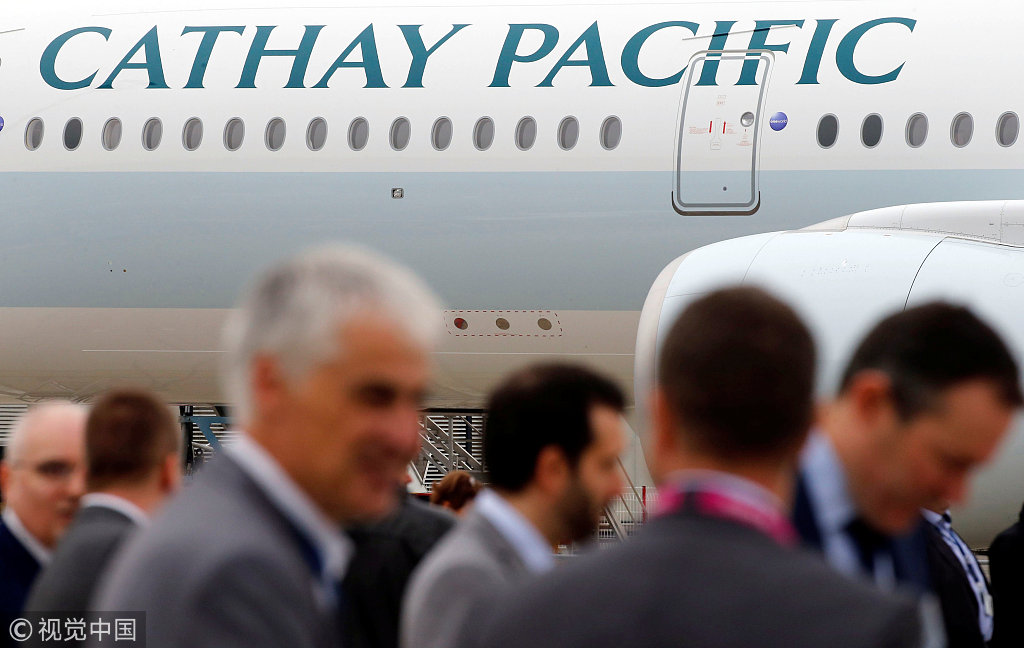 A Cathay Pacific Airways passenger plane is parked at the airport in Colomiers near Toulouse, France, Oct 19, 2017. [Photo/VCG]
No 5 EVA Air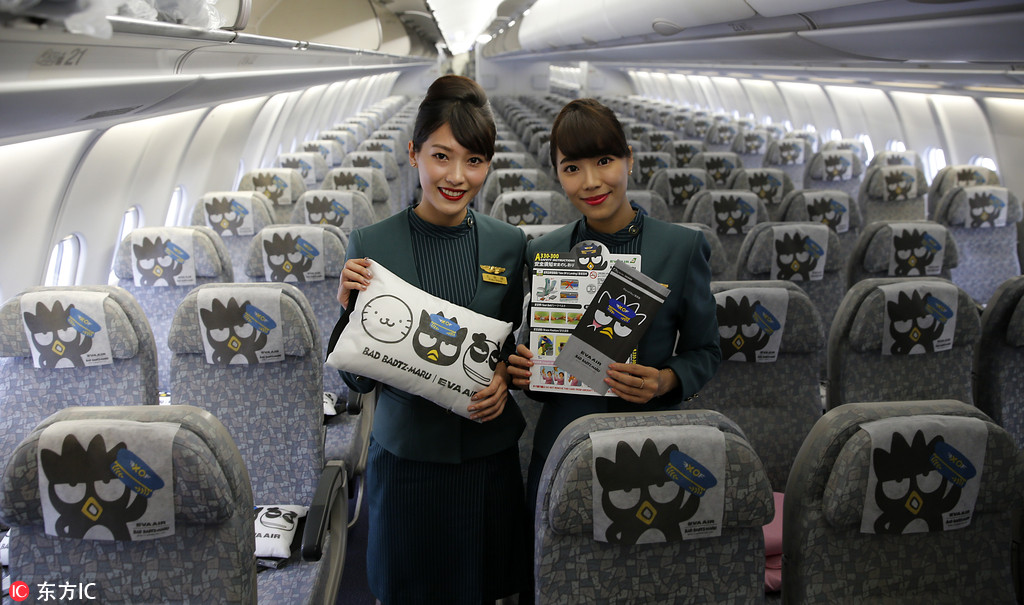 EVA Air flight attendants display a cushion and related products decorated with cartoon characters in Taiwan, March 4, 2017. [Photo/IC]
No 4 Emirates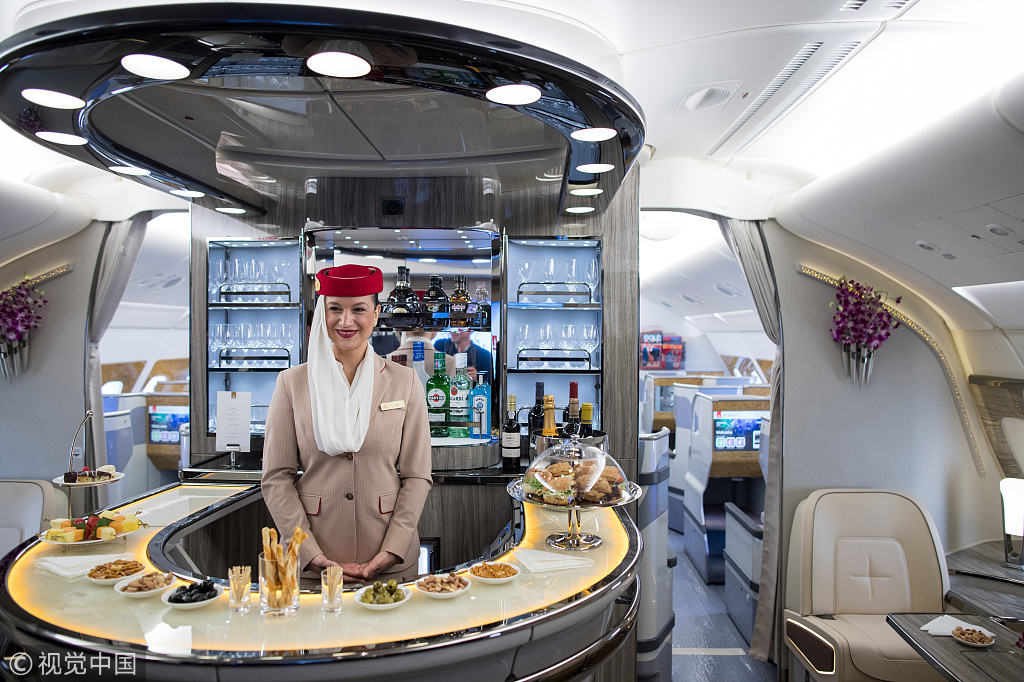 A crew member stands behind a refreshments bar in the first class cabin of an Airbus SE A380 as Emirates takes delivery of their 100th A380 passenger jet in Hamburg, Nov 3, 2017. [Photo/VCG]
No 3 ANA All Nippon Airways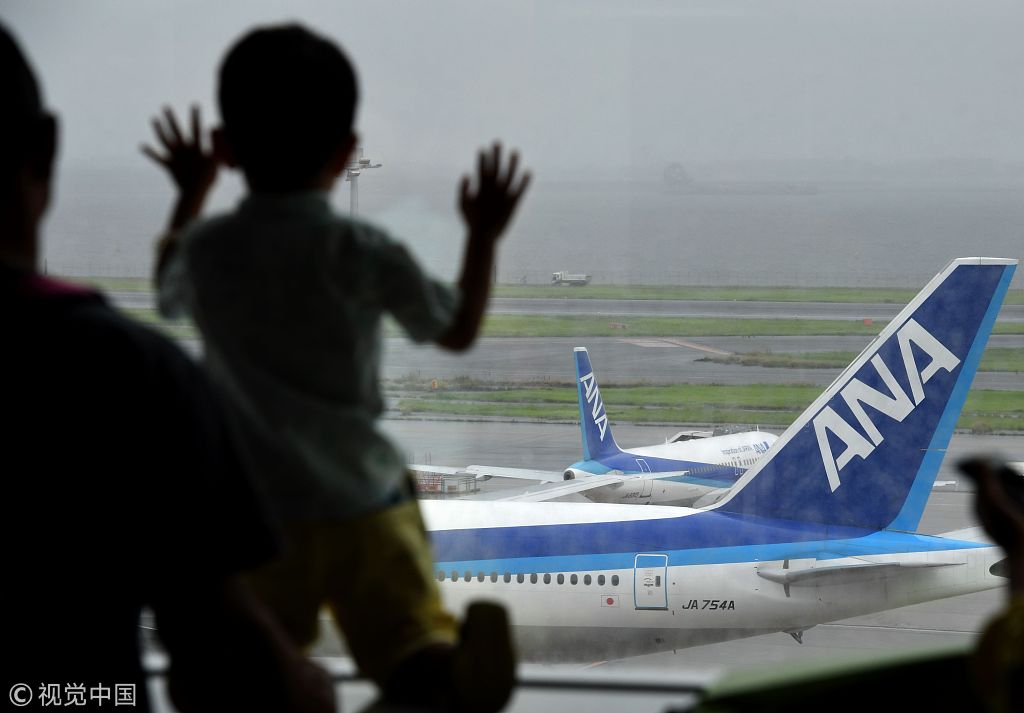 A child watches All Nippon Airways jetliners on the tarmac at Haneda International Airport in Tokyo, Aug 2, 2017. [Photo/VCG]
No 2 Qatar Airways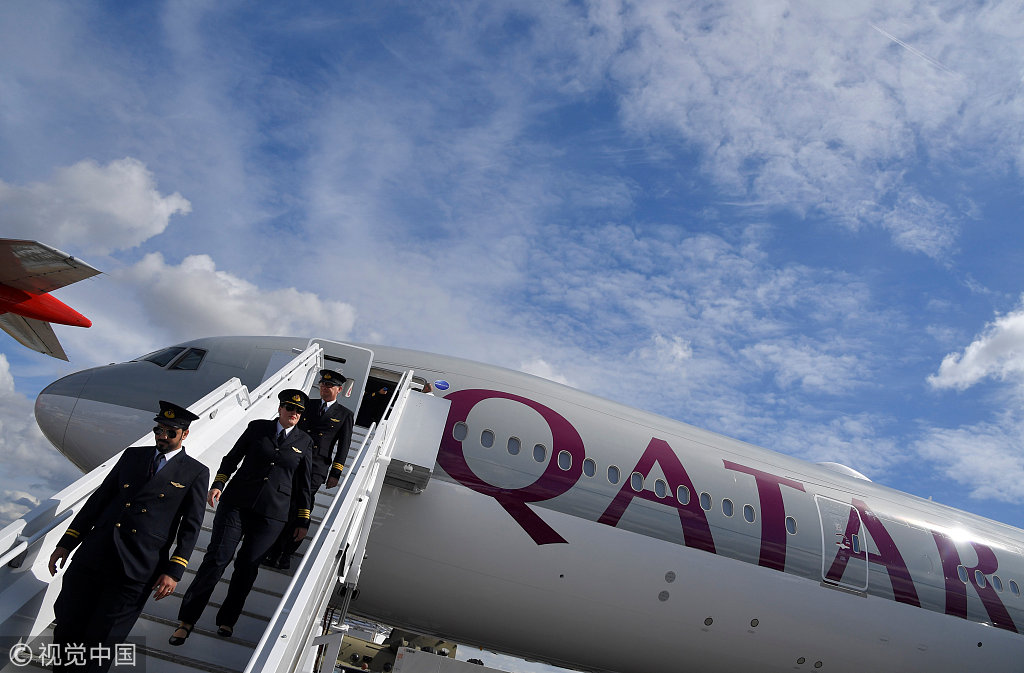 A flight crew disembarks from a Qatar Airways Boeing 777 passenger plane at the Farnborough International Airshow in Farnborough, UK, July 17, 2018. [Photo/VCG]
No 1 Singapore Airlines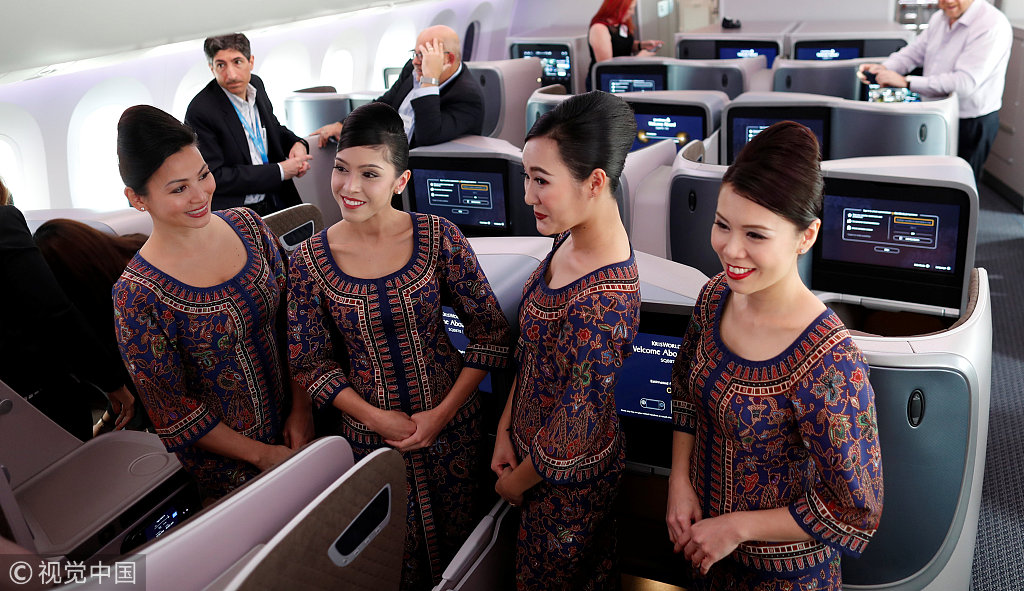 Flight attendants with Singapore Airlines stand in the business class section of the airline's Boeing 787-10 Dreamliner after a delivery ceremony at the Boeing South Carolina plant in North Charleston, South Carolina, USA, March 26, 2018. [Photo/VCG]